Products - Control Valves - Pressure Relief
Need Help?
Contact your local Ames Sales Representative.
Products (1)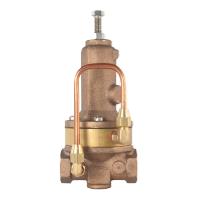 Pressure Relief Valve
Size: ½" and ¾" NPT threaded
Lead Free* models available.
*The wetted surface of our Lead Free products contacted by consumable water contain less than one quarter of one percent (0.25%) of lead by weight.